New teen workshops teach tech for good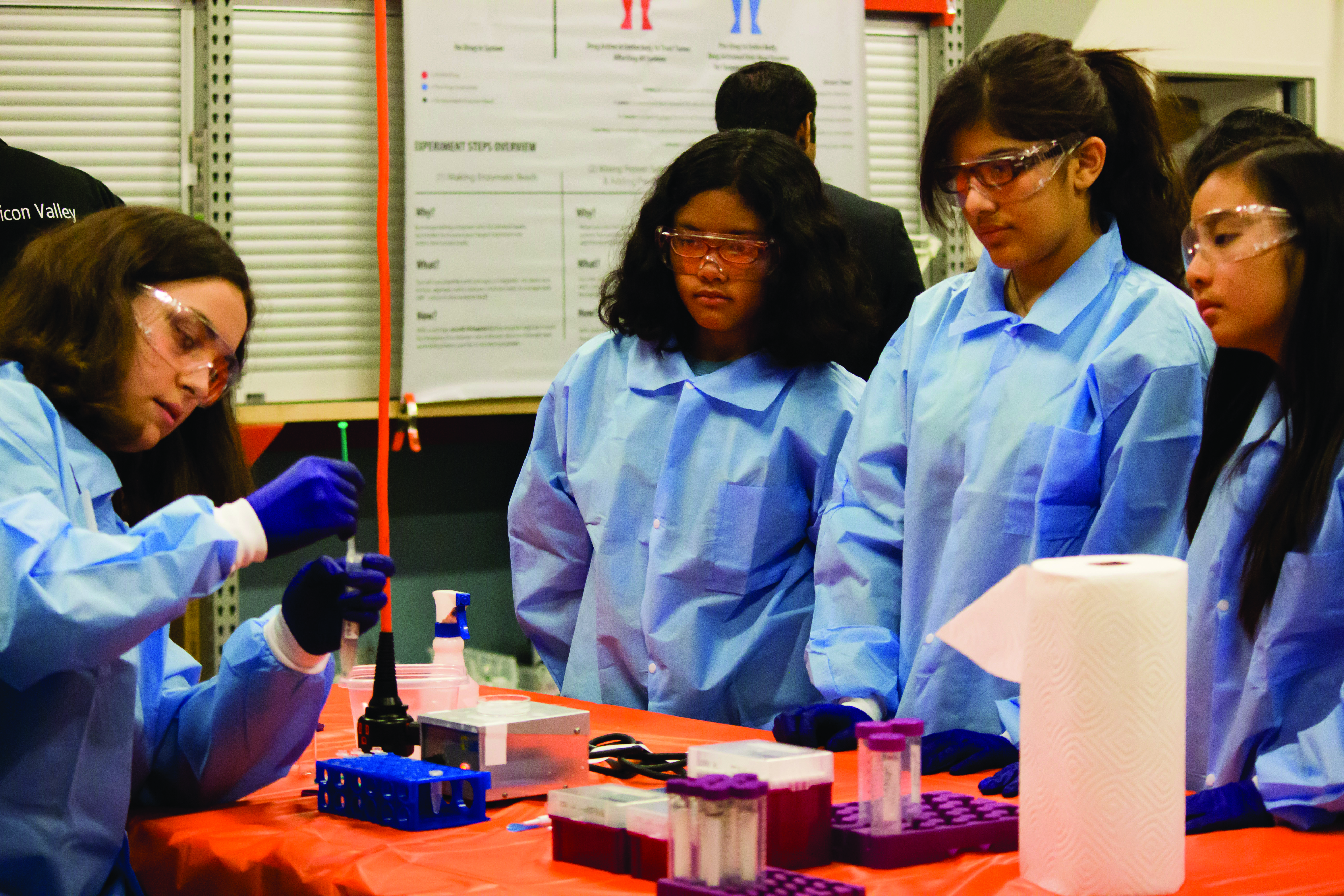 The Tech Awards, presented by Applied Materials, is a hallmark program of The Tech, well known for its support of innovators and the communities that are lifted up by their humanitarian work around the world.
It was with great excitement in 2014 that the program widened its scope to include teens right here in the Bay Area.
The Tech's new Social Innovation Workshop series, a partnership with the Frugal Innovation Lab at Santa Clara University, NASDAQ OMX, and Accenture, works in the spirit of The Tech Awards to teach young innovators how to use their skills to help the world.
"I feel empowered to help people who are less privileged than myself, and I feel empowered to make these people's lives better," a participant said.
In fact, "I feel empowered" was said repeatedly by young participants in these workshops, which engage youth in the design process to solve real-world problems using interactive hands-on projects and advanced technology.
Each workshop featured a topic expert who introduced participants to the issue. Then Santa Clara graduate and undergraduate students provided mentorship as the youths used the design process to create solutions.
"More and more technology is about impact and how we create durable, sustainable solutions to the world's most pressing problems," said Radha Basu, Director of SCU's Frugal Innovation Lab. "We're delighted that our students not only serve as role models in this endeavor, but help teach the next generation that innovation is about more than finding the most high-tech solution. It's about being creative enough to use technology to address basic human needs in an affordable and accessible manner."
The series kickoff in April featured 2013 Tech Awards Laureate Alejandro Maza, founder and CEO of OPI, a Mexico-based firm dedicated to increasing participation in public policy for citizens who don't have access to the Internet. Maza helped students design apps to serve the homeless population, with a special emphasis on empathy in the design phase.
"I understand how easy it really is to actually make a difference in someone's life, just by using existing technology and your own creativity," one participant said.
Other workshop topics were:

3D printing in biomedical engineering, including prosthetics design, printing organs, and tissue regeneration
Sustainable and renewable building materials, which were used to build scale models of earthquake-safe buildings
Clean water access, during which water filters were created using easily obtainable materials
"I want to test my own water at home and I want to use my new skill to help others," said a participant after the clean water access workshop.
Participants were selected through an essay-based application process, and all costs were covered by Young Social Innovator Scholarships thanks to funding from NASDAQ OMX and Accenture.
"It made me want to be a scientist," one student noted.
A notable achievement of the fledgling program was its rate of female enrollment, with girls comprising 63 percent of participants.