Donor spotlight
Judy and Erica Swanson
Judy Swanson and her daughter Erica have been among The Tech's most generous donors for more than 20 years. Much of their philanthropy is motivated by the memory of Bob Swanson, Judy's husband and father of Katie and Erica. Bob passed away in 1999.
As a teenager, Bob had a goal: to change the world for the better. His passion led him to MIT, where he earned a bachelor's degree in chemistry and a master's in management. Later he founded Genentech, the biotechnology pioneer that prides itself on development of innovative and life-saving medicines. Bob joined the board of The Tech in 1989, long before the museum was even constructed.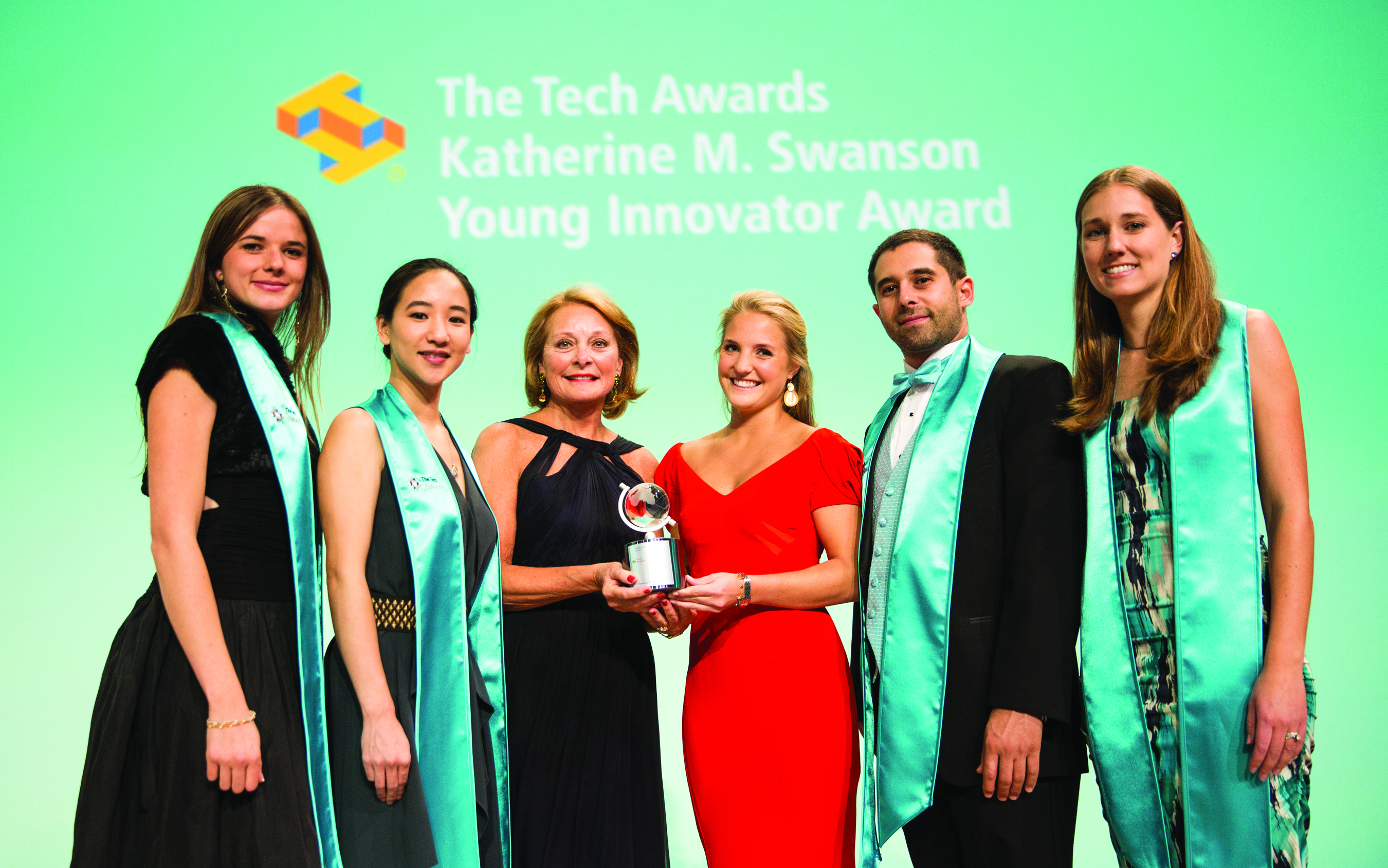 Shortly after Bob's death, The Tech launched an initiative called The Tech Awards. The fledgling program honored innovators around the world who use technology to benefit humanity. Judy was asked to attend the inaugural gala, and though she felt hesitant, she decided it was important to represent Bob's legacy.
Today Judy describes being humbled and inspired by the laureates that first year. She saw her husband's legacy in the work of these innovators who were making the world a better place. When the opportunity to sponsor an award arose four years later, Judy stepped up, creating the Katherine M. Swanson Equality Award in memory of their daughter, Katie, who had died at the age of 22. Judy and Erica have been passionate supporters of The Tech ever since.
Judy now serves as chair of The Tech Awards executive committee, helping to improve the structure of judging and encouraging staff to find new ways reach out to potential laureates. She is fearless about making a change if it means increasing the reach of The Tech Awards. Judy is at her happiest when problem solving, and The Tech has benefitted from her commitment and drive.
In 2011 Judy and Erica changed the focus of their laureate category, establishing the Katherine M. Swanson Young Innovator Award for laureates under the age of 28. This award is especially meaningful to their family, as Bob was only 28 when he founded Genentech.
Judy is dedicated to empowering young people to make a difference, and this passion is a core part of the philanthropic projects Judy and Erica support. A leadership gift from their family has launched a meet-up series called Creative Collisions, which will bring together young innovators and entrepreneurs to mimic the dynamic ecosystem that gave birth to the Silicon Valley we know today. These evening events will help increase the museum's relevance to the community, and they may even inspire the next great company that will change the world.
The Swanson family's incredible commitment to supporting and encouraging young people at The Tech has been transformative for the museum. We are grateful for the many ways they spur and celebrate innovation.