Building it bigger, better
Impact of Tech Challenge deepens with program expansions, new partners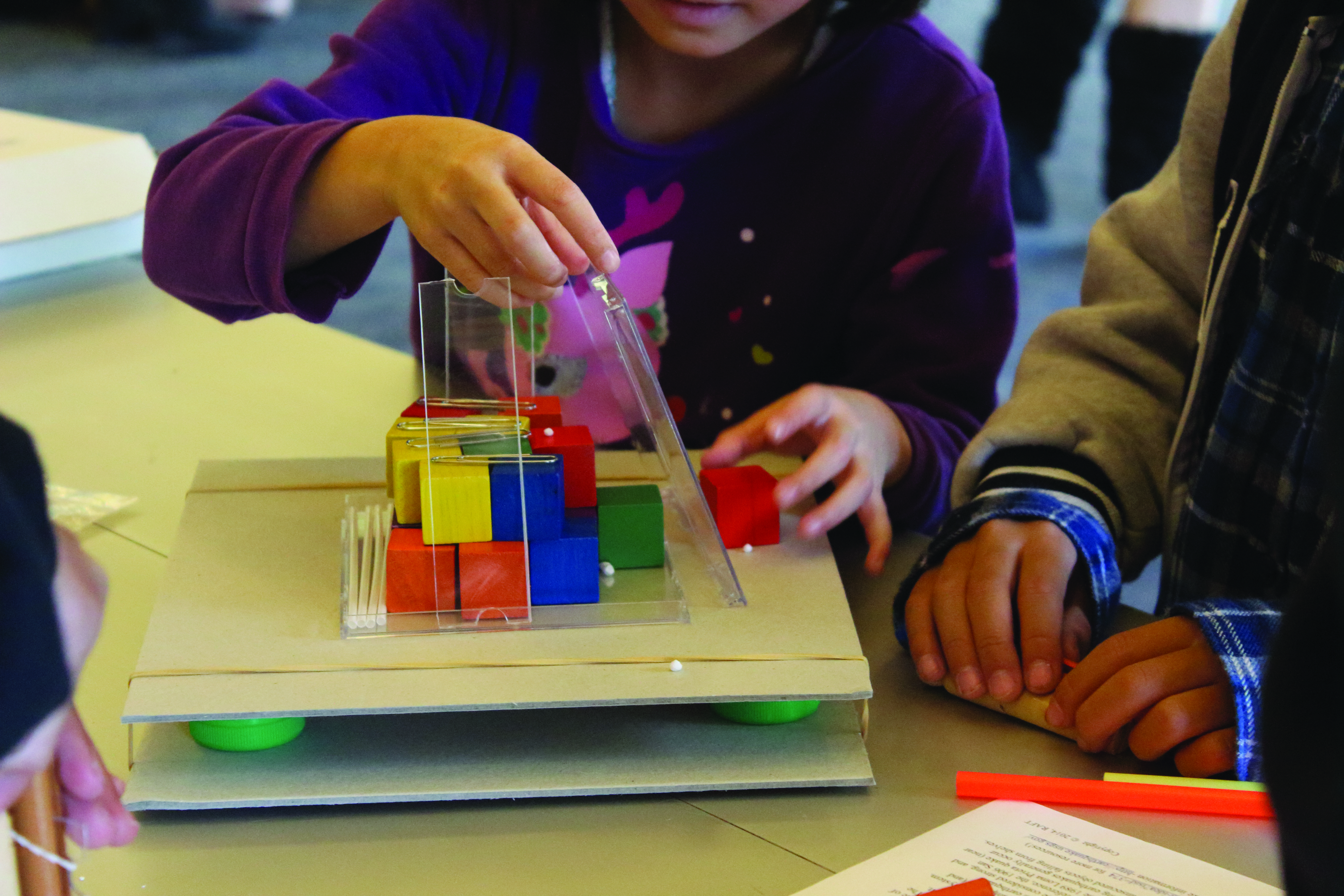 Participants in this year's Tech Challenge, presented by Cisco, are hard at work tackling a very relevant California issue: "Building Excitement: Seismic Engineering in Action!"
The 2015 challenge asks students in grades 4-12 to design and build an earthquake-safe structure. Working in teams, these kids are rolling up their sleeves to practice 21st century skills: problem-solving, teamwork, creative thinking, leadership, risk-taking, perseverance, and learning from failure.
Nearly three decades after the original, small Tech Challenge in 1988, the year-round program reaches more than 2,500 students and culminates in April with a thrilling two-day affair that celebrates the innovation and teamwork of all participants. Open, accessible, and affordable, The Tech Challenge serves a diverse group of future innovators: 42 percent are girls and almost 40 percent are low-income.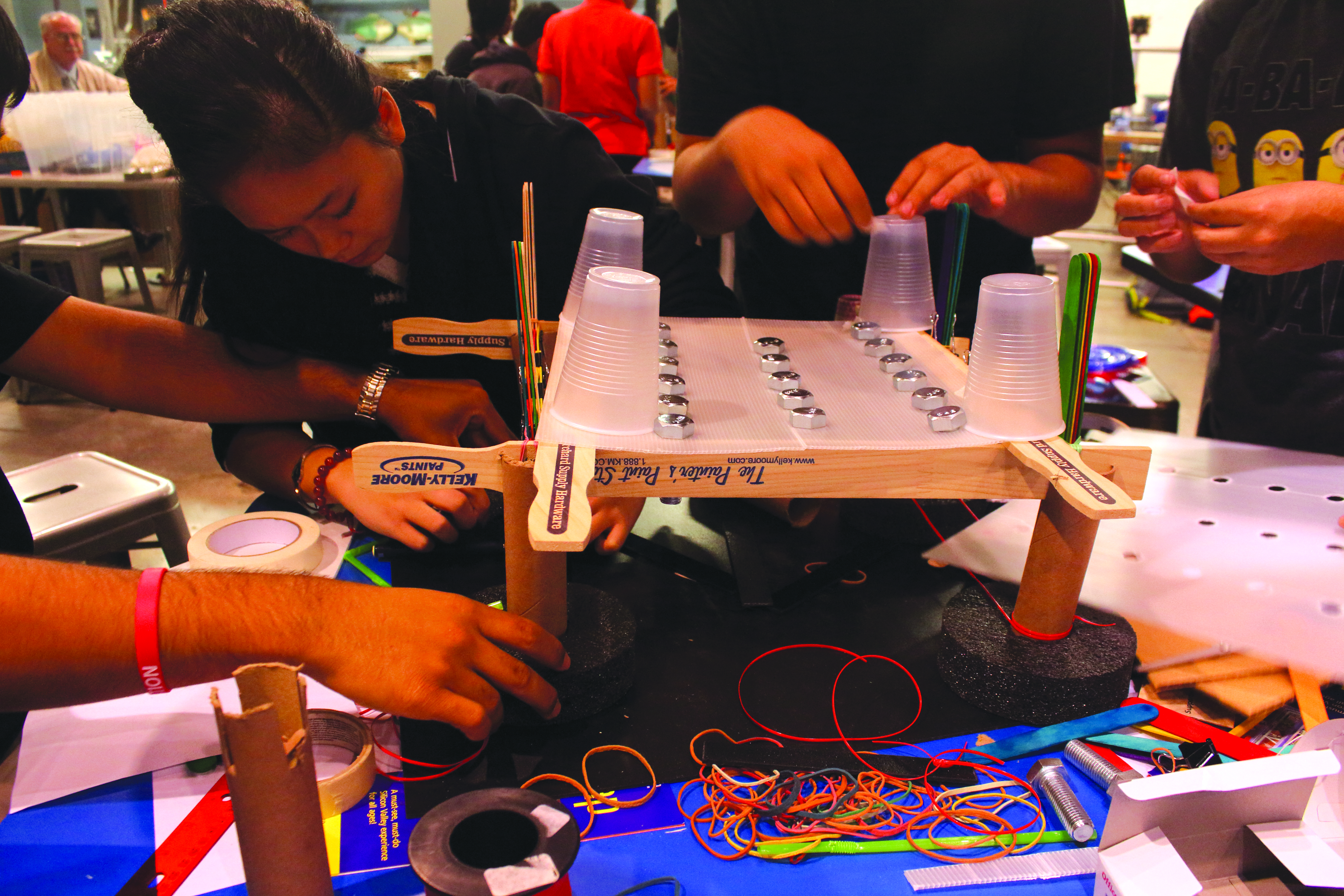 In addition to expanding to include fourth-graders, other exciting innovations this year have strengthened the program and deepened its ties to the community.
New journaling workshops are helping student groups refine their documentation skills, and team workshops have been revamped to better prepare students for their Tech Challenge journeys.
The Tech Challenge and Educational Programs teams collaborated to build a hands-on museum experience related to the 2015 challenge, giving visitors young and old a chance to test their seismic-engineering skills.
Also new this year: Participants can tell their stories in the first-ever Tech Challenge video contest, sponsored by ARM. The winning videos will be a fun addition to our event in April!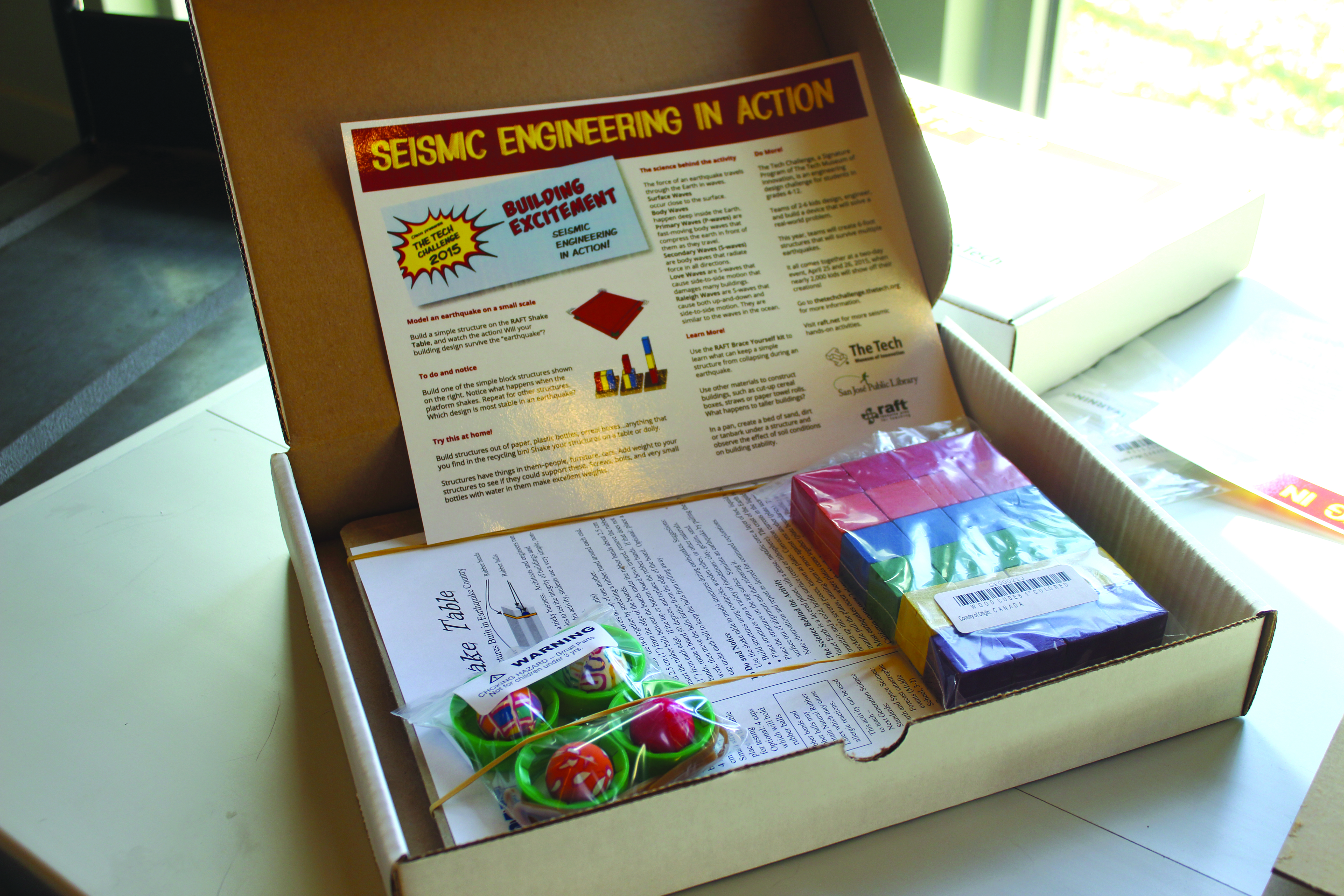 A workshop pilot with the San Jose Public Library was launched this summer, inviting kids and their families to build foot-tall earthquake-safe structures. The Tech Challenge has also worked with San Jose Public Library and RAFT (Resource Area for Teachers) to create seismic-engineering kits and provide basic engineering-design training to librarians from San Jose and Sunnyvale Public Libraries. Proof that this partnership is beneficial to all, San Jose Public Library has even developed its own Tech Challenge–related programming around the kits.
As we look to the future of this long-standing program, we are heartened by the recognition we've received for our past work. In June 2014, The Tech became one of just seven organizations to win a prestigious Bright Lights Award, given by the Noyce Foundation to U.S. science centers, children's museums, and natural history museums that have done an outstanding job engaging with their communities, particularly in the areas of science, technology, engineering and math. Wrote the Noyce Foundation about The Tech Challenge: "The program's success in engaging low-income kids and girls has been remarkable."
Want to get involved in The Tech Challenge? There are many opportunities, but one of the most fun is to volunteer at the final event on Saturday, April 25, and Sunday, April 26. Sign up online at www.thetech.org/challenge or email Talance Orme at torme@thetech.org. Hope to see you there!